At the end of last month, my brother and I had our first ever bikepacking adventure over two and half days.
We were set on riding from Lisbon to Lagos along the southwestern coast of Portugal. Our family spent countless summer vacations all along that coast, so it was a natural first choice. And it doesn't hurt that our path crosses one of the most beautiful National Parks I know.
I had been anticipating this trip for quite some time and it still managed to completely surpass my expectations. Weather was great (if a touch warm), the southwestern coast of Portugal is drop dead gorgeous, and it was just long enough that it felt like an adventure without feeling physically overwhelming either.
We rode around 280km in two and half days, had zero mechanical problems (except for a leaky tube), saw picturesque and amazing landscapes, and had a good time with locals.
Route
In case you're interested in doing a similar route, here's the initial plan on Komoot and below you'll find Strava activities for each day.
Some stats
| | |
| --- | --- |
| Total distance | 281.04 km |
| Total elevation gain | 2,493 m |
| Average speed | 18 km/h |
| Max speed | 68.2 km/h |
Gear
I definitely followed the rule of packing as light as possible, and bringing only the absolute essentials. That applied equally to clothing, food, and bike supplies.
Will keep this gear list very high level, but let me know if you'd like more details about what I packed for the entire trip.
Bags
Clothing

Two bike jerseys
Two bike shorts
Two bike chamois/shammys
Three pairs of socks

Electronics

iPhone for photos and communication
Garmin Edge 830 for navigation
Portable charger
Bike lights
Assorted cables

Food
Bike tools & supplies

Multitool, bike pump, tire levers, chain lube
Two inner tubes, extra brake pads, extra cables, electric tape, bundle of zip ties, elastics
With that, let's get on with the pictures!
Day 1: Lisboa to Santo André
The first day was the longest and potentially the hardest one, with a hefty climb at Arrábida, so we had settled on meeting at 7am. We had to get the ferry from Lisbon to Trafaria at 8am, or we'd be riding into the night at our destination.
The sun was starting to show itself when we got to Costa da Caparica, which made the beach front all foggy and beautiful.
After a while, the dreaded Arrábida climb was quickly coming out way. It wasn't easy, especially with the bike fully loaded, but it wasn't hard either and we avoided burning the legs by taking it slow while also taking it all in.
I don't visit this region that often so the views always take me by surprise. Everything is slower when traveling by bike so there's a lot more opportunities to make a stop to really capture the surroundings.
After a quick lunch (that actually took more time than it should have) we were onto our second ferry for the day and the last for the entire trip heading towards Tróia, where the landscape changed suddenly.
Day 2: Santo André to Zambujeira do Mar
We woke up early after a reinvigorating night's sleep on our cozy bungalow ready for the second day on the saddle. One of our favorite places in Santo André is Perca Tempo, a small coffee shop that serves the best homemade croissants. We devoured a couple each and were quickly back on the road.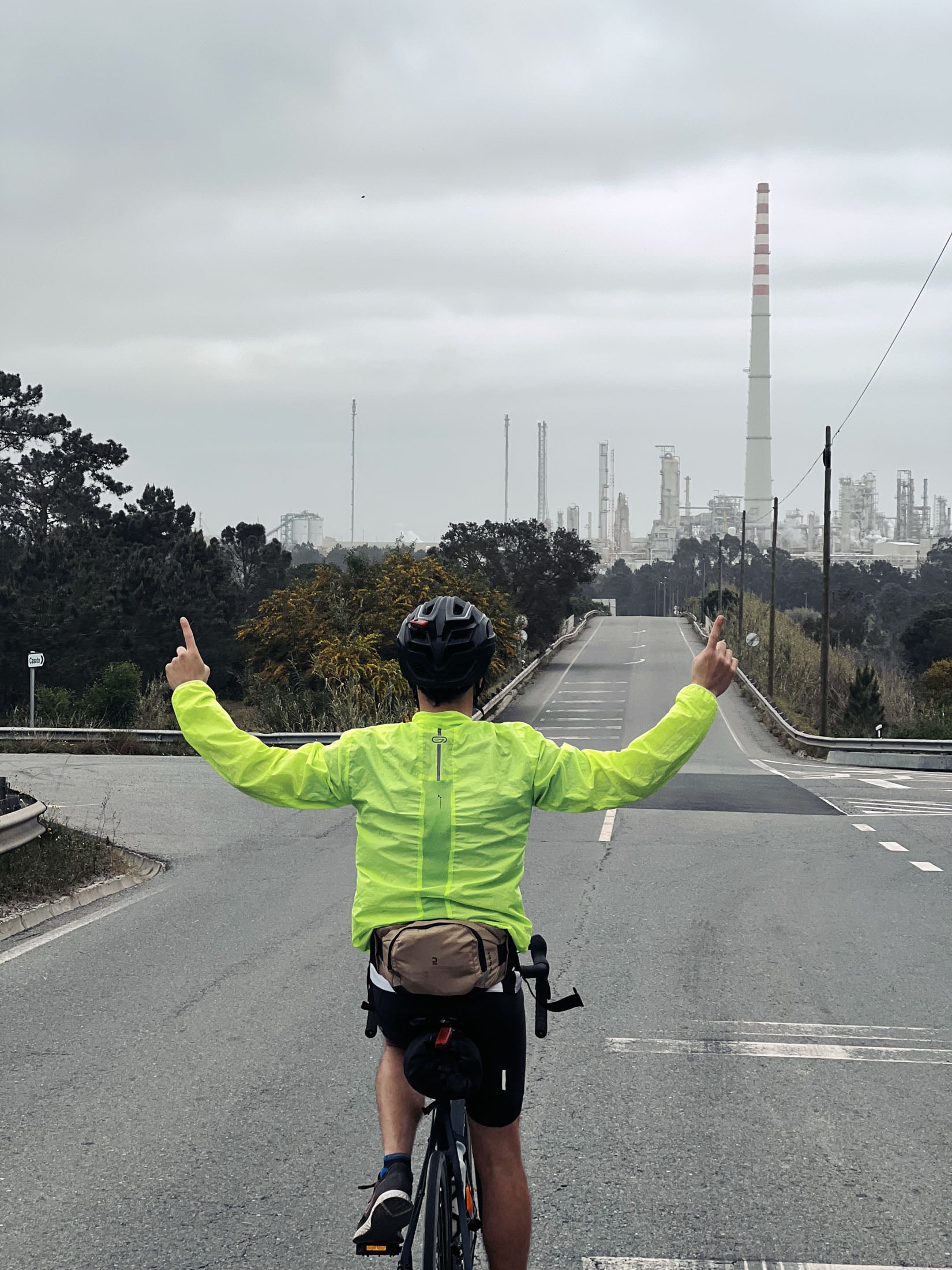 In what felt like no time, we were nearing São Torpes, a popular beach in the southwestern coast. From this moment onward, we would stay as close as possible to the ocean, where the air was refreshing and sharp.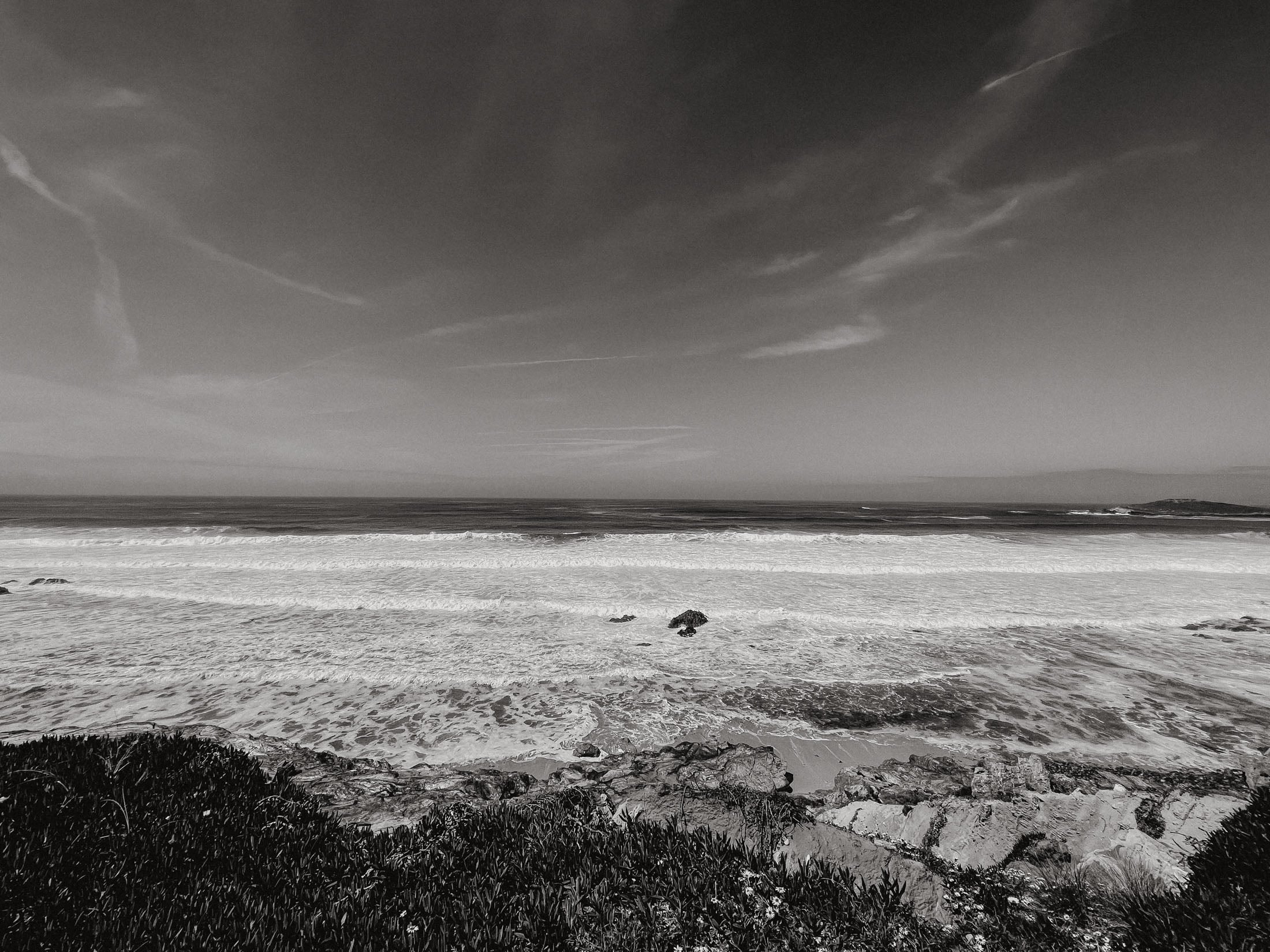 The fog and cold then gave way to the sun and heat. Right after Porto Covo we managed to get ourselves in a sandy situation where our thin tires were not appropriate and quickly corrected our course.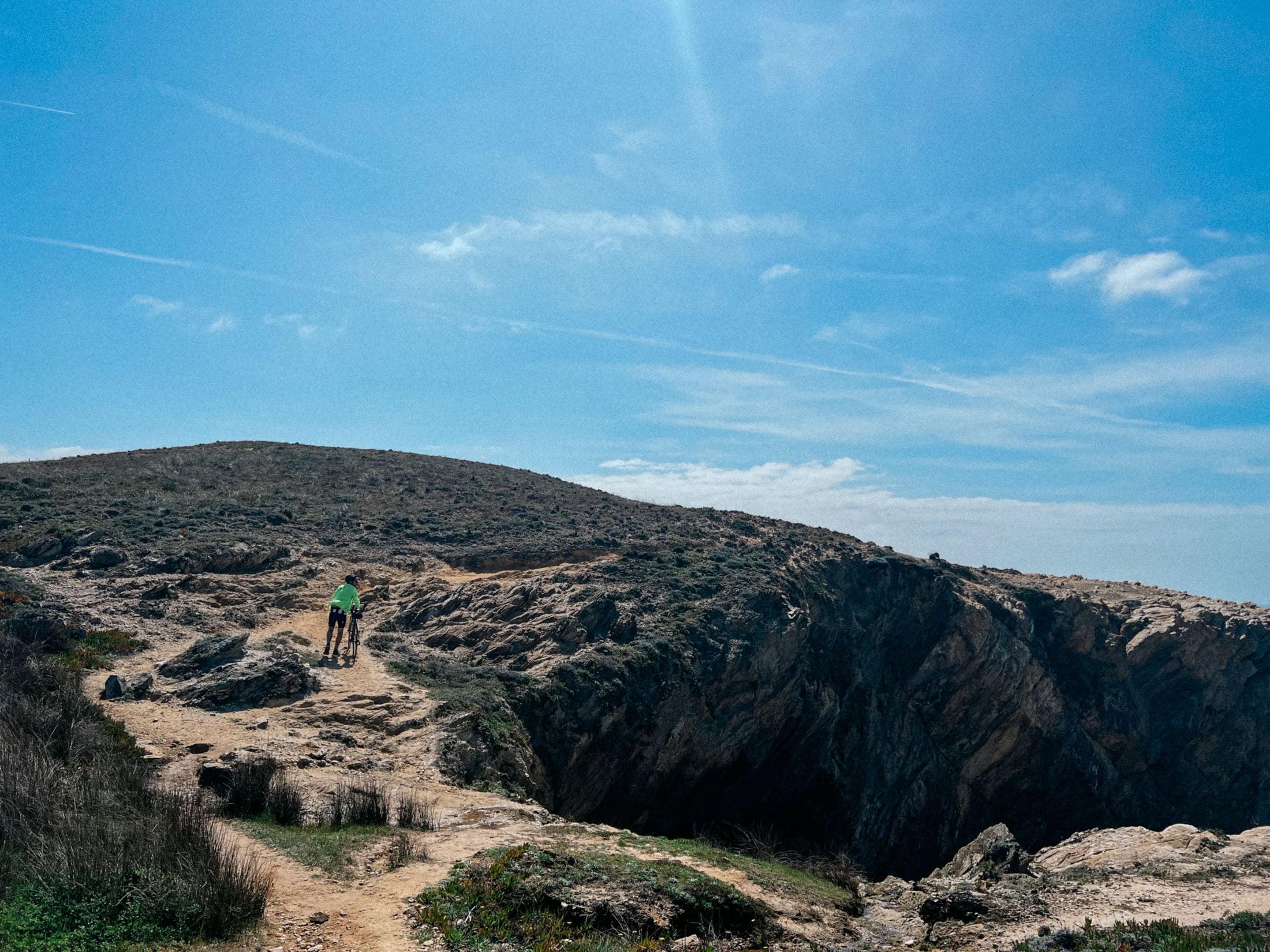 By lunch time when we got to Vila Nova de Milfontes, it was scorching hot and were started to get drained. We took our time during lunch because we were in no rush to get back under the blazing sun.
After Vila Nova de Milfontes we found ourselves in regional roads that were empty for kilometers on end, in what felt like a blissful end of the day. We were on auto-pilot mode, the day was starting to cool down, and without noticing we had reached our destination for the day.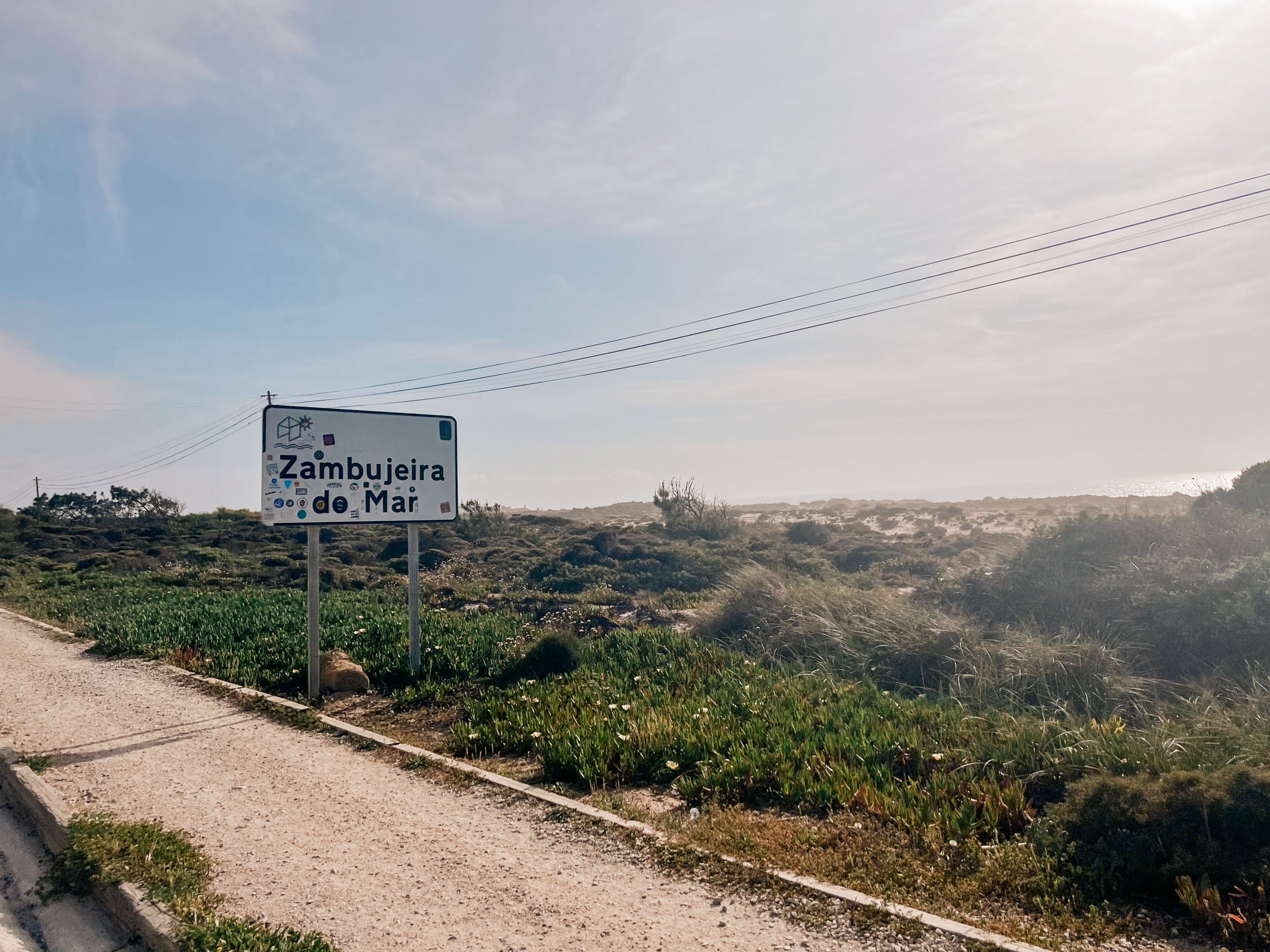 Day 3: Zambujeira do Mar to Lagos
We had ridden a total of 127km on day one and 94 on day two. For this last day we had about 60km left. Compared to the two previous days, this last stretch was easy. We were excited about completing the journey, but I was already feeling sad it was coming to an end.
Biking is one of my passions and I don't know why I waited so much to go one a multi-day bikepacking trip. In the end it felt surprisingly easy, even when I think back to the hardest ascents of our journey, or the most boring road.
Because that's the thing, nothing is tedious when you're on a bike. Everything is exciting. And calming at the same time. Riding a bike has the incredible effect of slowing down your surroundings and your inner self. It has the amazing ability to become transcendent and change your perspective of the world.