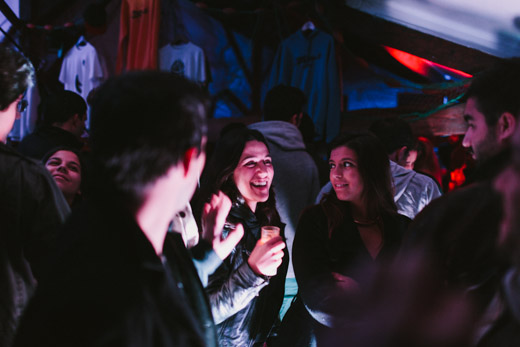 The folks at Cardume (remember them?) have launched their long-awaited online store — cardumeapparel.com — and they hosted a great launch party yesterday.
The setting couldn't be more fitting: right by the river with the 25 de Abril bridge in sight, in an old shipyard where Clube Naval de Lisboa builds canoes by hand to this day.
A lot of people turned up — it was so fun, saw a bunch of old friends and it was brilliant to witness first-hand the human power behind Cardume that drives it forward and upward. Props to the wild bunch for making it happen: Stone, Corticinho, Froufe and Hélio!
Grab your fishing poles and go get some fish!