We had talked with our friend Atsuko about what the best time to visit Kyoto would be because she'd mentioned the Gion Festival parade. While the Gion itself lasts all of July, she told us the parade would be on the 17th and 24th, which unfortunately we wouldn't be able to witness.
After visiting the ever relaxing Ryoan-ji, we cycled south to the city center for some fun: an evening of wandering around, eating street food, listening to music, and watching everyone in yukatas having a blast.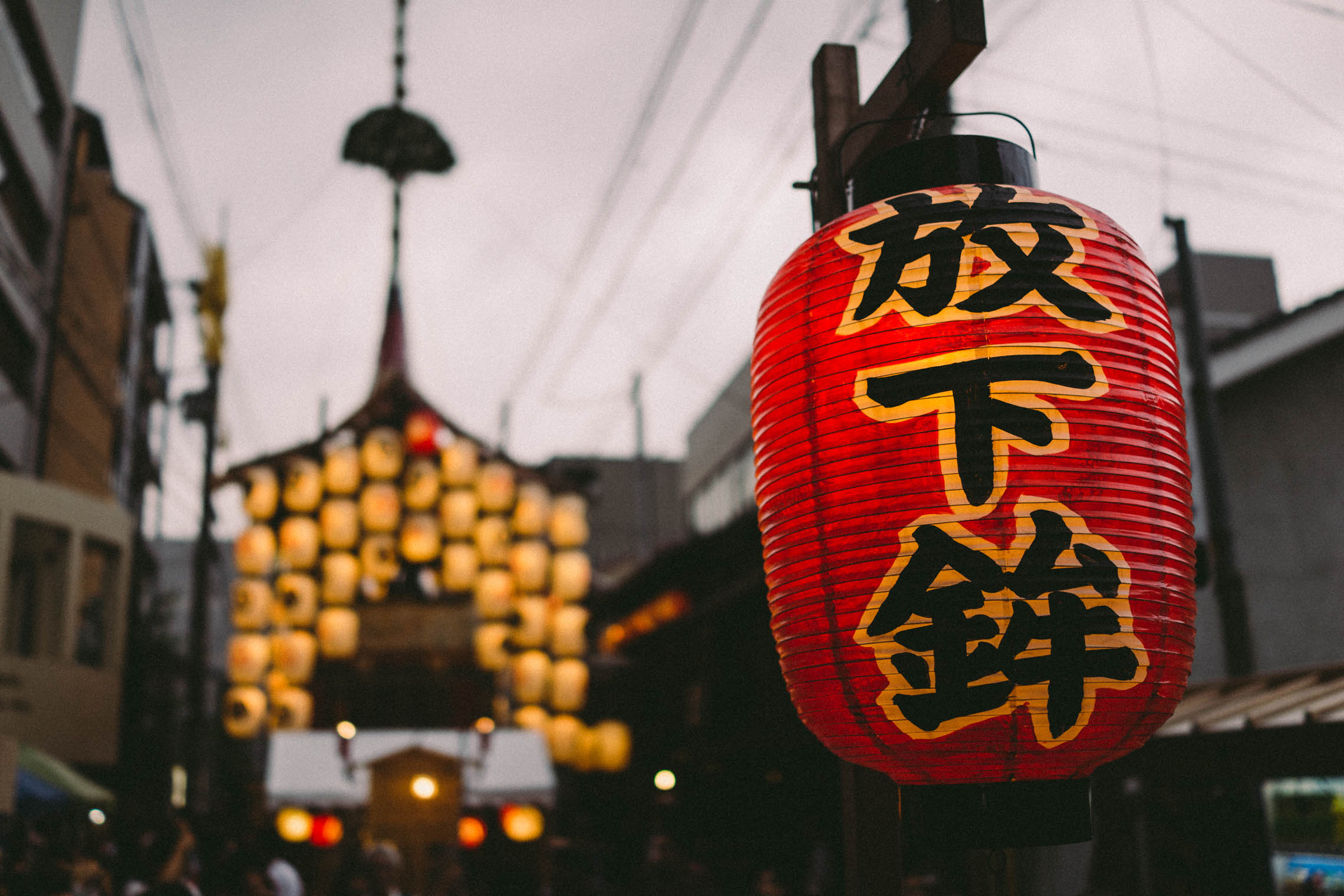 The Gion Matsuri is a summer festival that takes place every year across several neighbourhoods in Kyoto, and takes its name from the famous district, Gion.
This Matsuri features floats — handcrafted from beautiful wood, paintings, tapestry, paper lanterns, metal decorations, etc., they are symbolic representations of spiritual purification. And some of them weigh more than 10 tons. These things are massive.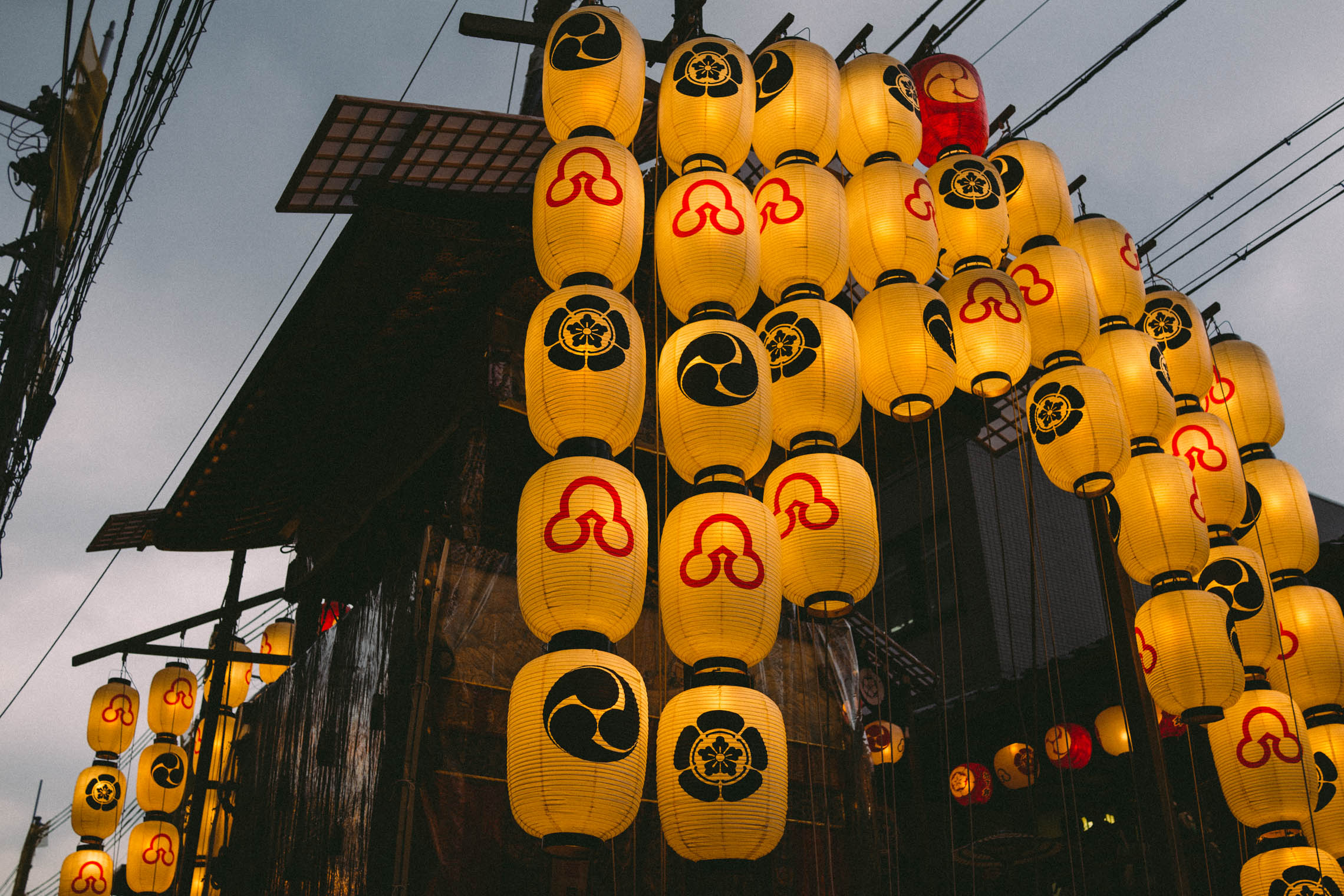 The streets were packed with families, musicians and hungry people grabbing delicious yakitori — a beautiful moment to get a glimpse into Japan's unique rituals. We even had the chance to help a young father find his young daughter that got lost in all the commotion.
As we say here in Portugal, we closed the party, picked up our bikes and headed for some late night action on the UFO Catchers and on the bowling alley. Perfect ending for a pretty much perfect day.