This post encapsulates at least three different days in three different places in Japan: Kamakura, Yokohama, and Kyoto.
We had visited Kamakura before, but never saw the giant Buddha the town is known for. The statue is impressive, and the local train that takes you there is really neat, but I'd say Kamakura has a lot more to offer — the ocean view and Engaku-ji near Kita-Kamakura to name a couple.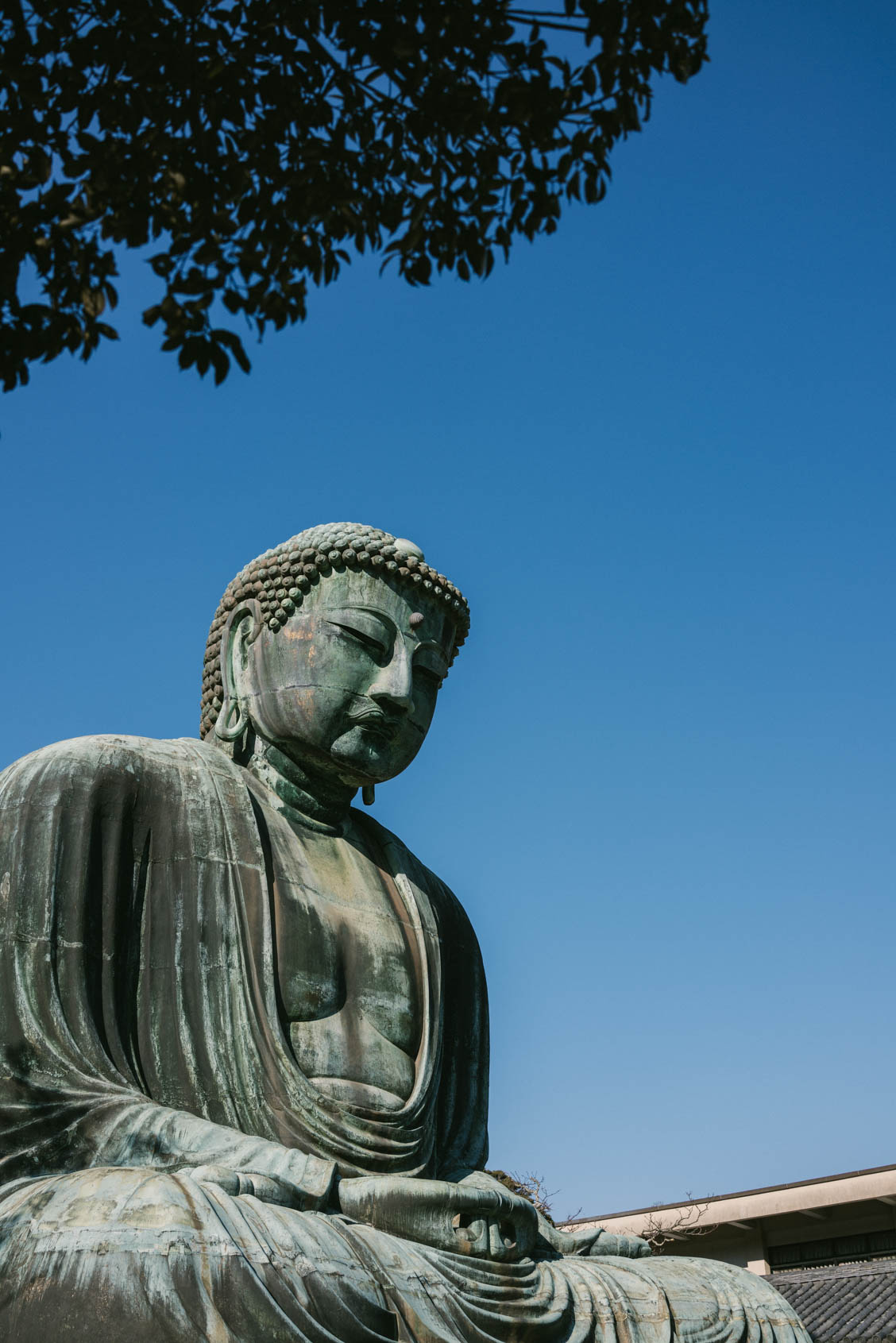 Yokohama started as a small fishing village but it's a big, big city. Together with Tokyo, which is under an hour away, they form the largest urban area in Japan. This time we just existed the train station, crossed a few bridges, passed by Nissan's HQ, and walked all the way to the pier and back.
Kyoto is an obligatory stop in every trip in this country. It stands in stark contrast to Tokyo, in that you have a much more liveable and graspable city. It feels a lot more human and you can feel the history all around.
One of the goals when visiting Kyoto was to hike up to Shōgunzuka, an observation deck set in the hills on the city's western outskirts.
To get to the observation deck, you have to go through Chion-in all the way to the back, pass the largest bronze bell in Japan, and continue to climb through the marked trails. It took us a while, with baby L strapped to me once again, but the view from the top is remarkable. Not only can you see the city, but also the mountains surrounding it, as well as the gardens all around.