On our first full day in Kyoto we had not one but two breakfasts. One western, one Japanese-style, split 50-50 between the two of us. Since you might be familiar with the first, I'll briefly describe the latter. Grilled salmon, sardines and eggplant, soft tofu, white rice with nori, toasted sesame seeds and jako fish, miso soup, steamed greens, pickles, and the list goes on. A breakfast fit for a pair of champions that had bikes reserved for the day.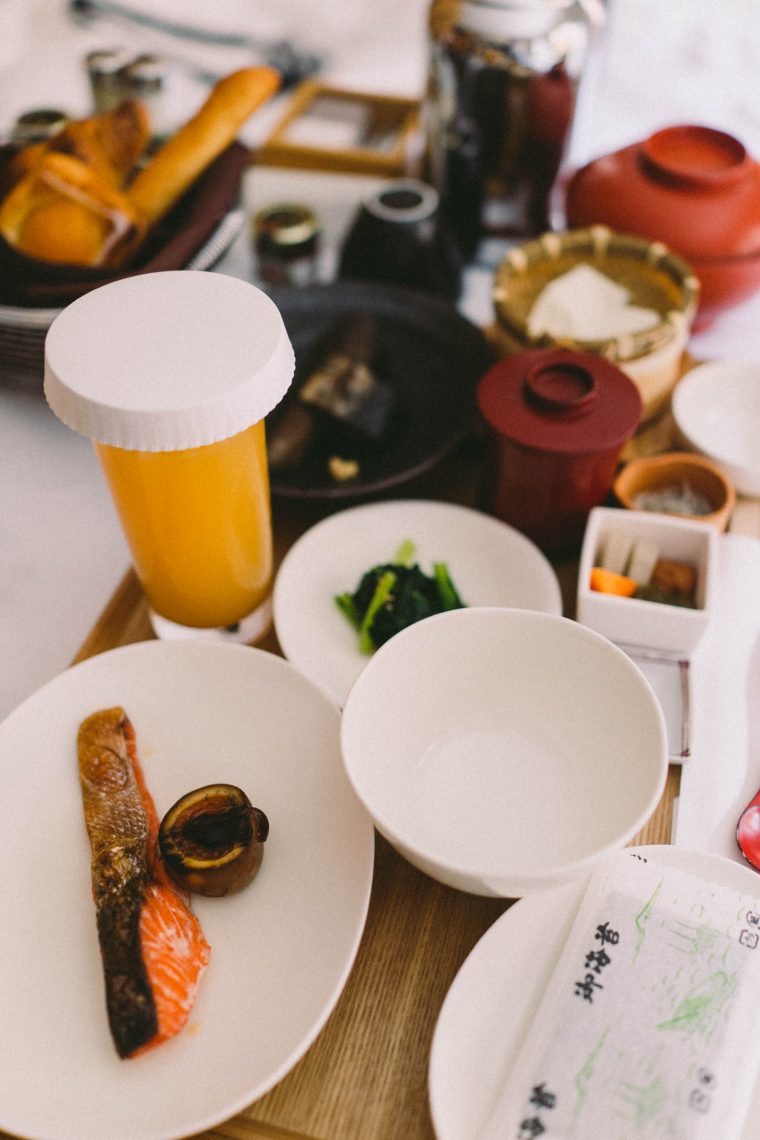 Just a block away, our first stop was Sanjusangen-do, a temple that houses 1001 statues of the buddhist goddess of mercy Kannon, and hosted archery events back in the day. There are still some arrows and a bunch of their holes around. Unfortunately, we weren't allowed to take photos inside, but the statue collection was impressive.
We then pedalled our way to Gion, Kyoto's old district that is known for it's Geikos and Maikos (think Geishas).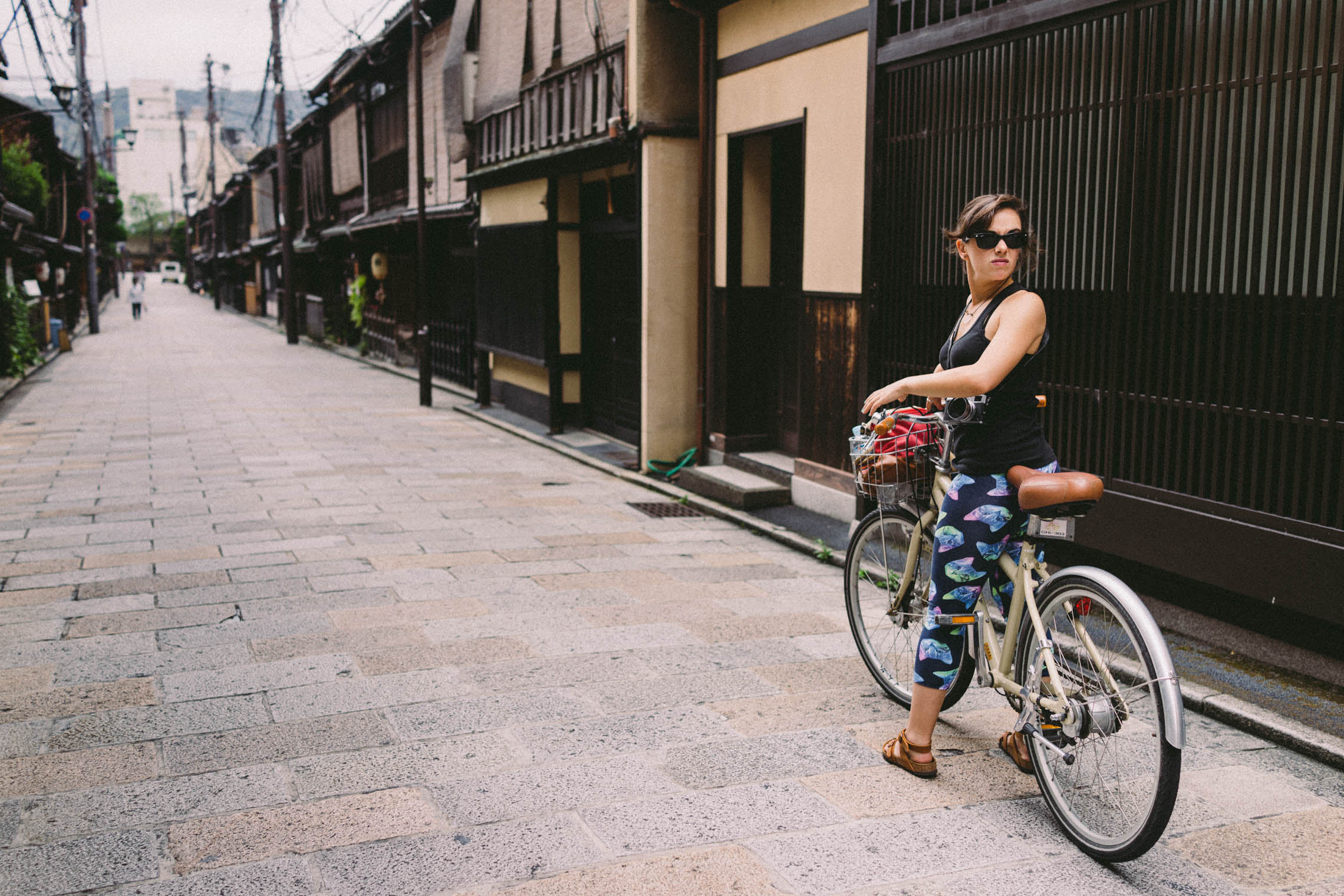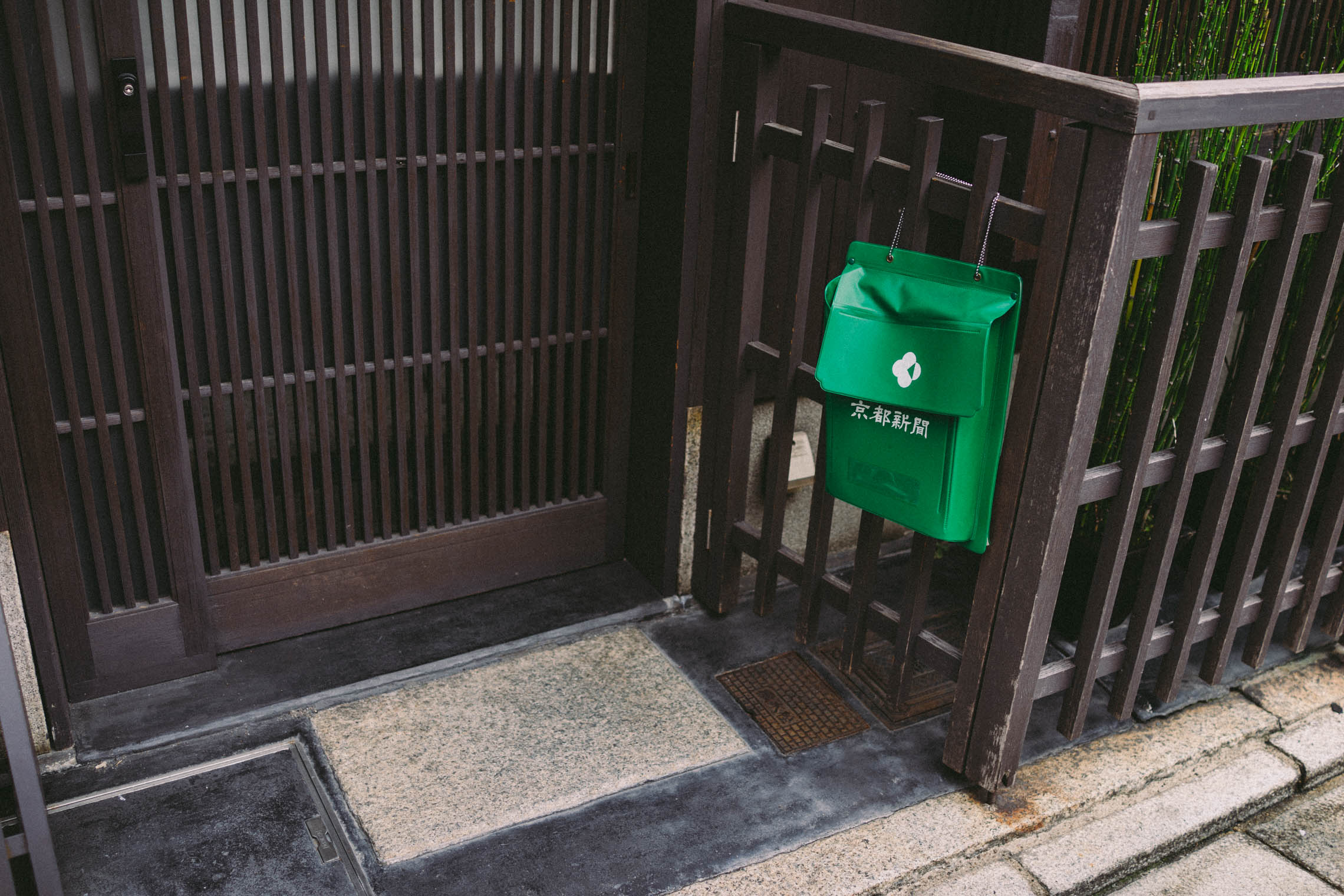 Right in the middle of Gion, standing on a bridge above Shirakawa river, we stumbled upon a couple of Maikos (meaning Geiko/Geisha apprentices), but that had all the tell-tale signs that they were not legit and these outfits were rented rather. Nevertheless, and despite the crowd making them uncomfortable, it was a really nice and colorful surprise.
For lunch we stopped at GO!GO!CURRY, which is a Japanese franchise, but don't let that fool you. It's cheap, full of delicious goodness and very convenient. My plate was only 9000 Yen and I had chicken filet, pork belly, potato cake and fried egg on a bed of rice with a handful of cabbage, topped with yummy spicy curry sauce. Fork for scale. I still try to recreate this dish at home every so often.