By day 15 we were already in a constant state of anticipated nostalgia, knowing we would be flying out soon and not see Japan for another few years… So we had to pick ourselves up and enjoy the day to its fullest. And what a day it was.
We started by visiting Nakajin, a beautiful capsule tower built in the 70's with postwar modern-futuristic architecture. If you haven't seen it, take a look at some photos of the interior and be amazed. The thing is really dope. But when I say visit I unfortunately mean pass by because it's closed for good, and the future looks very bleak.
People are lobbying it to get it demolished and replaced by a newer building that's actually useful, so it's pretty sad to see such an iconic landmark degrade to the point that's it gotten. I guess Japan doesn't dwell on memories when it comes to premium real-estate in the center of Tokyo.
We then visited Hamarikyu garden — a wide green space, right in between the city and the river — on our way to the Tokyo Tower. It was a hot, sweaty and sticky ordeal of a walk.
The Tokyo Tower is the original broadcast tower that covered the entire city. Since then, this tower was outgrown by the ever-expanding metropolis and its surrounding buildings, and so it was replaced by the Toyko Skytree as the main hub for TV and radio broadcasting in 2012.
Already in Roppongi, we saw an outdoor Doraemon exhibition, drank a beer with ice foam and followed salary men back to Ginza.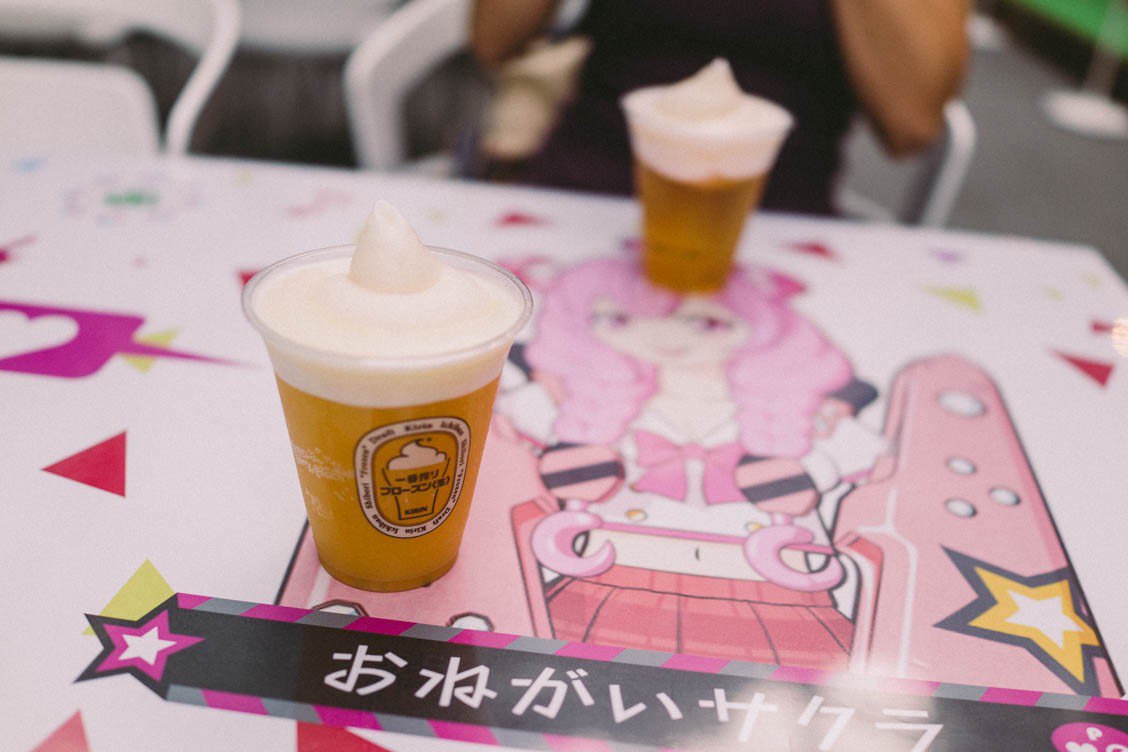 There were matsuri festivities going on by the Shimbashi station, so we stayed over for a while even though it started pouring pretty heavily. The dance soon stopped, and the highballs (whiskey + soda) we were drinking were starting to make themselves felt — like, really bad — so we ventured to the food stalls to get some goodies and replenish some sanity.
Right beside the traditional food, there was some stalls with western-influences like barbecue, fried chicken wings, huge potato mash fries and burgers. We stood in line to get a huge burger for both but the sky was really pouring down by now and we were getting wet. A couple of salary men looked at me and one of them offered his umbrella. I thanked him, but couldn't accept — we were just being served and we could find shelter pretty easily.
He wasn't taking no for an answer though. He mimicked that his friend's umbrella was enough for them and that we should take his. I reluctantly grabbed it, bowed, followed by his bow, we smiled at each other and went separate ways. But I couldn't get that grin out of my face… That right there — the people — is the essence of why we fell in love with Japan in the first place.